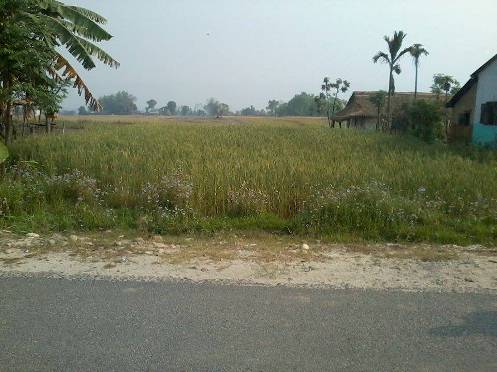 Land Area:
9 Kattha and 12 Dhur
House Area:
N/A
Distance From Main Road :
25 m
Parking:
Yes
Facing Towards:
East
Built in:
N/A
In Madi Kirtanpur of Chitwan district , 9 kattha and 12 dhur land is available for sale at cheap price. The land is located on main highway road. The land is suitable for both residential and small commercial purposes. Further details are given below in table.
| | |
| --- | --- |
| 1. Price of land | NPR 5000000 (Negotiable). |
| 2. Location of land | Madi kirtanpur, Chitwan |
| 3. Width of Access Road | Highway road |
| 4. Distance from Highway | 25 meter |
| 5. Total Available Land area For Sale | 9 kattha, 12 Dhur (34989 Sq. ft.) |
| 6. Total Width of Land | 63 ft. (42 haath) |
| 7. Total Length Of Land (Pichhad) | 600 ft. (400 haath) |
| 8. Front mode Facing towards | East |
| 9. Suitable For | Land is suitable for residential and small business purposes. |
| 10. Owner contact Details | 9846512915,9856031698 |